About Us
The Mobile Music Teachers Association
consists of approximately 40 piano teachers
from the gulf coast as well as organ teachers,
voice teachers, keyboard teachers, music
theory teachers, woodwinds teachers, violin
teachers, cello teacher and piano tuners.
The Mobile Music Teachers Association (MMTA)
was organized in 1919 and is affiliated with the
Alabama Music Teachers Association and the
Music Teachers National Association.
The Mobile Music Teachers Association sponsors
four main events each year. These are the Sonata
Competition, the Piano Virtuoso Competition, the
Honors Program and the Ensemble
Extravaganza.
Members of the Mobile Music Teachers
Association enjoy the benefits of entering their
students in these events and having the
opportunity to share ideas with other teachers.
Monthly meetings have programs that help
teachers continue their education in music.
Contact us for information about membership or
answers to any other questions.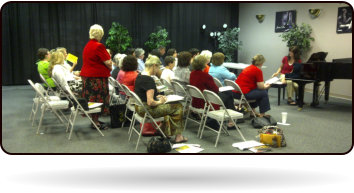 Connecting Music Teachers & Students on the Gulf Coast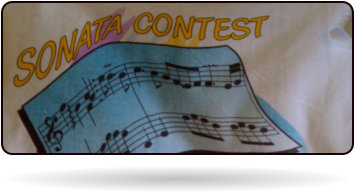 1997 - Barbara Laurendine
2001 - Mary Jane Scruggs
2003 - Sue Trosclair
2008 - Vincentine Williams
Past Alabama Music Teachers of the Year

Officers 2022 - 2024
President: Emma Holm
1st Vice President: Dale Gudeman
2nd Vice President: Merle Pendleton
Recording secretary: Kelley Burleson
Corresponding secretary: Linda Williams
Treasurer: Donna McClain
Parliamentarian: Vincentine Williams
Historian: Vickie Broadway
Standing Committees
Membership: Merle Pendleton
Media:
Daniel Driskell
Nominating: Vincentine Williams
Program:
Dale Gudemon
Social:
Rotating Position/TBA
Special Committees
Ensemble Extravaganza:
Kelley Burleson,
Chair
Piano Virtuoso Competition: Daniel Driskell,
Chair
Vickie Broadway, Co-chair
Sonata Contest:
Robert Holm, Chair
Honors Recital:
Lin-ya Hsu, Chair